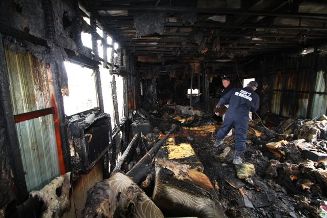 The Prevention Division is responsible for compliance with Fire Code within the District. To accomplish this, we follow the Fire Code adopted by the Board of Commissioners in accordance with the International Fire Code. You can download a PDF version of Resolution to Adopt the Fire Code and Amendments here. 
Our duties include:
Code compliance to ensure safety

Business building inspections

Apartment building inspections

Collaborating with responsible parties to resolve code violations

Origin and Cause Investigations
Plan Review/Inspection Checklists
Click on the any of the following to download the PDF version. 
 For information regarding purchasing a Knox Box, please visit  http://www.knoxbox.com.
For information on inspections, plan reviews, and burn permits, please visit our Services page.