For information on our 2013 Living Safe and Well Expo, please click here.
Staff Services is pleased to coordinate the District's Living Safe and Well Expo.  This event is open to the community and held each year with information and activities intended to reduce the risk of needing fire and medical emergency response.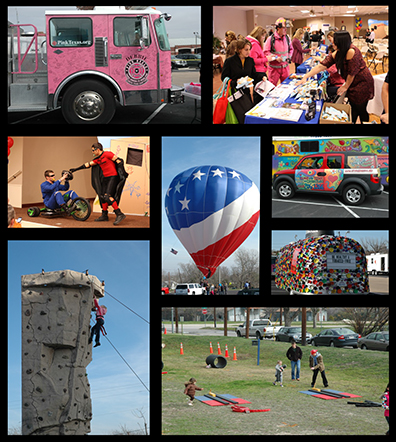 This family-oriented event is for all members of the community ranging from newborn to senior citizens. With the exhibitor's hall and fun and engaging activities such as a petting zoo, performances by the District's Fire Factory, the Junior Firefighter Challenge and fitness demonstrations, there is sure to be something for everyone.
The exhibitor's hall hosts a variety of vendors with information, presentations and demonstrations on living safe and well such as heart health, senior safety, tobacco cessation, and proper nutrition.  An array of prizes, games, raffles, refreshments and entertainment round out the event to inspire all to live safe and well.