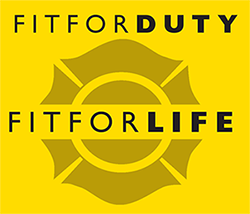 Prioritizing the safety of fire personnel was documented in 2008 with the Department's Comprehensive Wellness Policy.  In 2011, Staff Services launched the Wellness Initiative in an effort to re-energize and bring to the forefront national best practices for health and safety in the fire service.  The results-oriented Wellness Initiative includes exercise, nutrition, prevention, and education modules. 
The Wellness Initiative is designed to facilitate employee health and well being by:
Enhancing the quality of life and effectiveness at work and home,

Demonstrating a commitment to serve the community,

Reducing personal health safety risks,

Minimizing absences due to illness or chronic health problems; and

Improving overall healthcare costs.
The District's worksite wellness program offers incentives and rewards that benchmark success.
The Wellness Taskgroup (WTG) was formed in 2011 comprised of Operations personnel to model a comprehensive fitness program that is aligned with the Fire Service Joint Labor Management Wellness/Fitness Initiative (WFI).  The WFI was created by The International Association of Fire Fighters, in cooperation with the International Association of Fire Chiefs in 1996 in order to improve the quality of life for all firefighters, primarily through a holistic wellness approach that includes: medical evaluation, fitness, injury/fitness/medical rehabilitation and behavioral health. 
In 2012, the Wellness Taskgroup, working with Staff Services, updated fitness equipment in each of the fire stations with the intent to unify and promote consistent levels of physical fitness as well as support a fit lifestyle for each firefighter.  
By creating a comprehensive Wellness Policy, Travis County ESD No. 2 expects to benefit the employees and the community in meaningful ways by providing ample opportunity to live a healthier life.